If a strata property owner, or one of their family members, requires a support pet, a strata corporation must accommodate them, according to an April 2020 decision from the BC Human Rights Tribunal.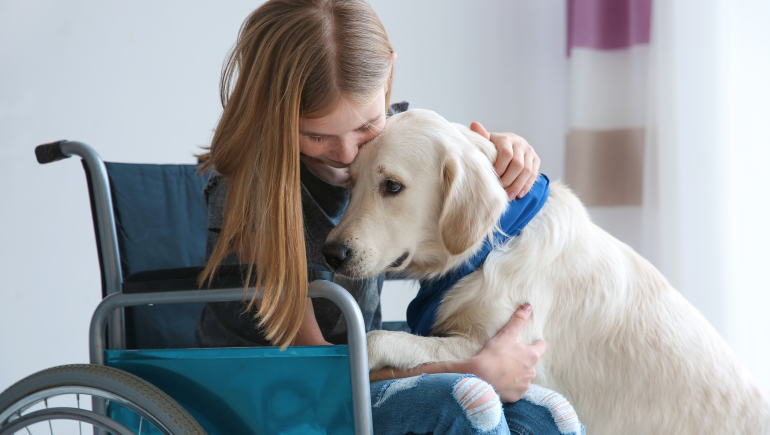 The case began last year when a strata owner who is a parent asked permission from their strata corporation to have a support dog for their disabled 14-year old daughter.
The strata's bylaws did not allow dogs. The parent requested an exemption from the no‐dog bylaw.
In response, the strata presented its strata owners with two motions at an AGM, which proposed either:
amending the bylaws to allow one dog, or
empowering the strata council to grant exemptions to the no‐dog bylaw for medical reasons.
Both motions failed and the strata told the parent there would be no exception to the bylaw.
The parent filed a human rights complaint, alleging the strata's refusal to exempt the daughter from the no‐dog bylaw discriminated against the daughter based on her disabilities, in violation of the BC Human Rights Code, section 8.
The parent asked the Human Rights Tribunal to order that their daughter is exempt from the no‐dog bylaw.
The tribunal found that the application of the strata's pet bylaw prohibiting a dog discriminated against the daughter based on her disability, contrary to the Human Rights Code, section 37(2)(a).
The tribunal ordered the strata to stop applying the pet bylaw to the daughter, and not to commit any similar contravention in future.
This decision doesn't overturn the ability of a strata corporation to maintain or adopt bylaws that limit or restrict the number of pets in a strata lot. However, it does mean the corporation is obligated to make an exemption if the applicant's request is reasonable.
"In a previous decision, the BC Human Rights Tribunal established a test that is clear for strata councils, specifically a strata can't, through its membership, contract out of the BC Human Rights Code," said Tony Gioventu, executive director of the Condominium Home Owners' Association of BC (CHOA).
This means that a strata corporation can't rely on a vote of its membership to deny an accommodation.
"Compliance with the BC Human Rights Code comes first and strata councils should make every attempt to work cooperatively with applicants as they relate to access to buildings or strata lots, environmental conditions, health issues, and accommodation or intended accommodation within a strata lot," Gioventu said.
Resources:
Information Guide: Accessibility in Strata Developments: What Does the Human Rights Code Require? (opens 8-page pdf)
For information visit the CHOA website at www.choa.bc.ca or phone 1-877-353-2462.